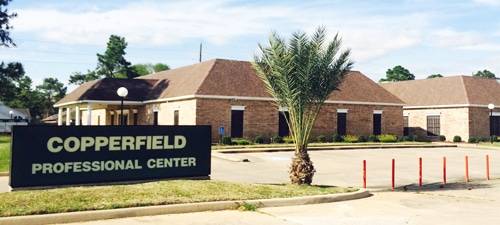 Are you looking for a chiropractor in 77095? Choosing a health care provider is a big decision. At The Health Center located at 7058 Lakeview Haven #111 in 77095 TX we believe that education is a big part of our patients success. This article about from our 77095 chiropractors will give you some of the basic knowledge you need to understand what we can do for you. This entire website is dedicated to helping the people of 77095 understand the full scope of what our team can do.
We understand that searching for a healthcare provider can be a difficult task. Finding a chiropractor in the 77095 area who puts your mind at ease and listens to your problems is imperative. Dr. Stelmach has had the privilege of providing chiropractic care to many happy patients in the greater Houston Metropolitan and Cypress areas for the last 12 years. Here at the Health Center we want you to be comfortable with us. Dr. Stelmach provides gentle chiropractic care techniques that are safe and gentle enough for babies and children of all ages, pregnant women, retirees, athletes, and adults. Dr. Stelmach takes the time to listen to your needs because ultimately at The Health Center you are our number one priority. Come and see for yourself!
---
Health Benefits of Chiropractic Care at The Health Center
Chiropractic is not just about focusing on neck and back pain; it is about so much more!
Dr. Stelmach's objective is to identify and eliminate root causes of health problems that you may be suffering from now and in the future. He provides a holistic approach to wellness care, through gentle adjustments, acupuncture, supplements and other services provided here at The Health Center.
Chiropractic care is one of the most popular and most-sought after growing fields in the alternative health care. Chiropractic is widely recognized as a one of the safest therapies available that provides true healing without drugs or surgery for back and neck pain, headaches, arms or legs joint pain, and other neuromusculoskeletal conditions.
---
Are you curious to know if chiropractic is the right treatment for you? Please do not hesitate to call our team of dedicated professionals at The Health Center. Chiropractic care, coupled with our outstanding caring team, can produce incredible results. Our team is here to help, and we look forward to being a part of your healthcare team.